2018 Design Excellence & Execution
Retail Design Institute's Class of 2018 Winner
DL English Design's work for the Whole Foods Market in Burbank, CA has been awarded the Retail Design Institute's Design Excellence & Execution award, marking it as among the best store designs to have opened in 2018 across the globe. Check out the full project.
2015 Supermarket Design of the Year
Retail Design Institute's 45th Annual International Store Design Competition
DL English Design's work for the Playa Vista Whole Foods Market won the top honor in the supermarket category in Retail Design Institute's 2015 International Store Design Competition.

Interior Design Best of Year 2013
DL English Design selected as Finalist and Honoree for two projects!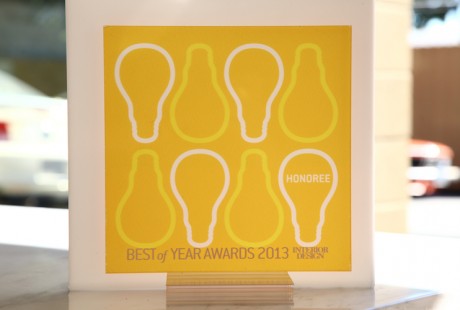 Whole Foods Market / Oxnard, California

DLE took the Oxnard store's design a step further by putting Whole Foods' values of sustainability, restoration, and consideration for the environment to practice. We created a space that is aesthetically appealing, yet carefully crafted with the environment in mind. Oversized windows throughout the store allow the California sun to wash in and expose raw drywalls and support structures that were purposely left unfinished to cut back on unnecessary material usage, dust in the air, and environmental waste. A repurposed vintage Airstream pays tribute to the many visitors that pass through Oxnard exploring all the coast has to offer.
Whole Foods Market / Newport Beach, California
Newport Beach is a community focused on the importance of maintaining a healthy, active lifestyle outdoors. Upon entering the store, customers are greeted by an impressionistic photo of The Back Bay overlaid onto strips of woven Birch wood with messaging of "Ebb and Flow", "Habitat" and "Ecosystem". Patterns of hand-painted cattails, flowers, and local birds guide customers around the store as reclaimed lumber recovered from old canneries glows on the departments' upper soffits to highlight the beauty in nature's imperfections. The store's interior architecture is defined by stepped soffits and angled eyebrows inspired by the layered bluffs carved out by the ocean over time. Newport's commitment to sustainability and preservation are values that the Whole Foods family cherishes and was the central theme for this inspired decor package. The store won an Honoree award in Interior Design's Food Retail category.