Kogi Opens in Whole Foods Market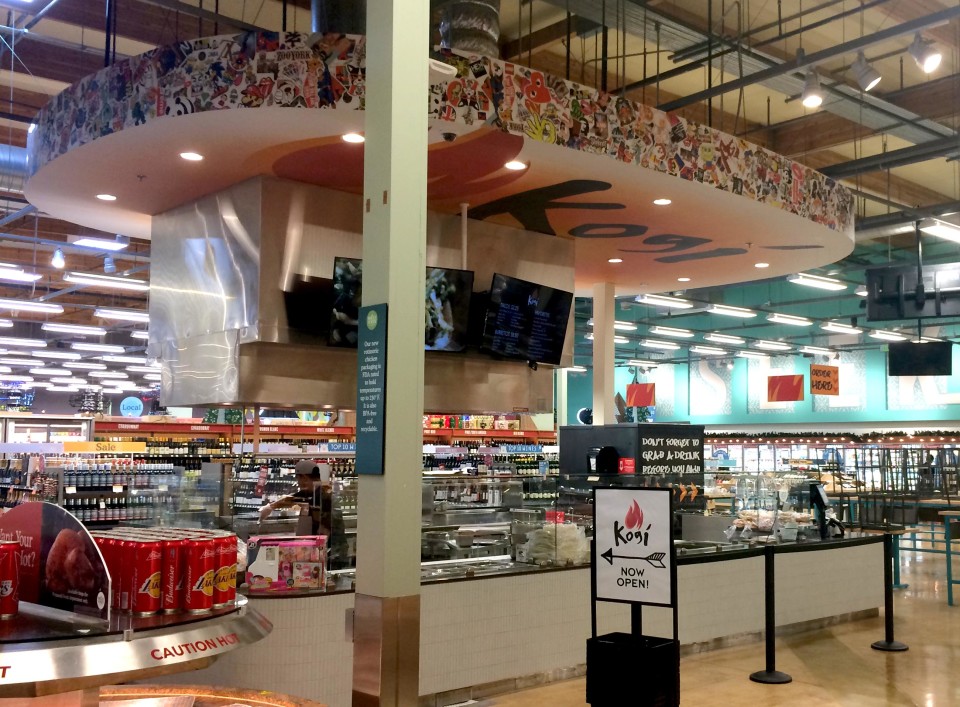 DL English design worked with the Kogi and Whole Foods Market team on the recently opened Kogi inside the Whole Foods El Segundo store. It's a full-fledged Kogi taqueria with an adjacent seating area.
We were part of the process from space planning, interior design, environmental graphics and décor fabrication/installation.
Read more here.